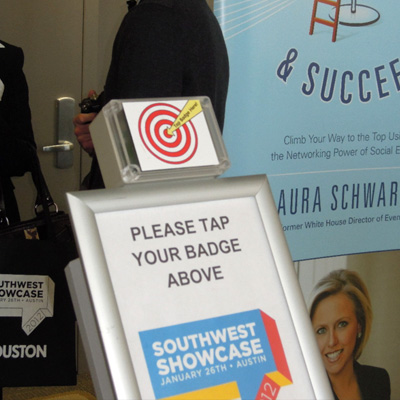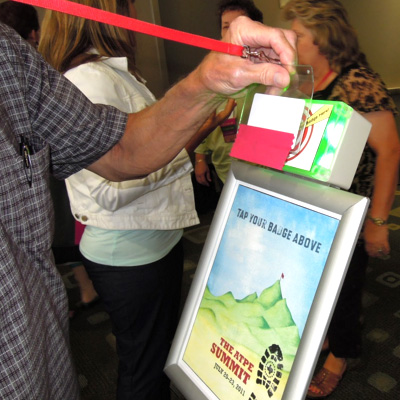 Session and Event Verification System
The most accurate session and event verification Portable Scanning System!
The Tap-N-Go is designed to streamline event tracking by providing a simple way to check and record attendee permissions and attendance for each event and workshop.
The Tap-N-Go is programmable for multiple uses and integrates our award-winning Near Frequency Communications/RFID technology that combines SMART-Reg's All In the Badge™ RFID name badges to eliminate the need for paper tickets and additional hardware.
These stand alone, battery powered systems are portable and can be moved with ease as often as needed and can be used anywhere even at off-site events, wherever event tracking is needed.
Tap-N-Go received the 2008 Innovation Award from Trade Show Executive Magazine and was featured in
Expo Magazine.